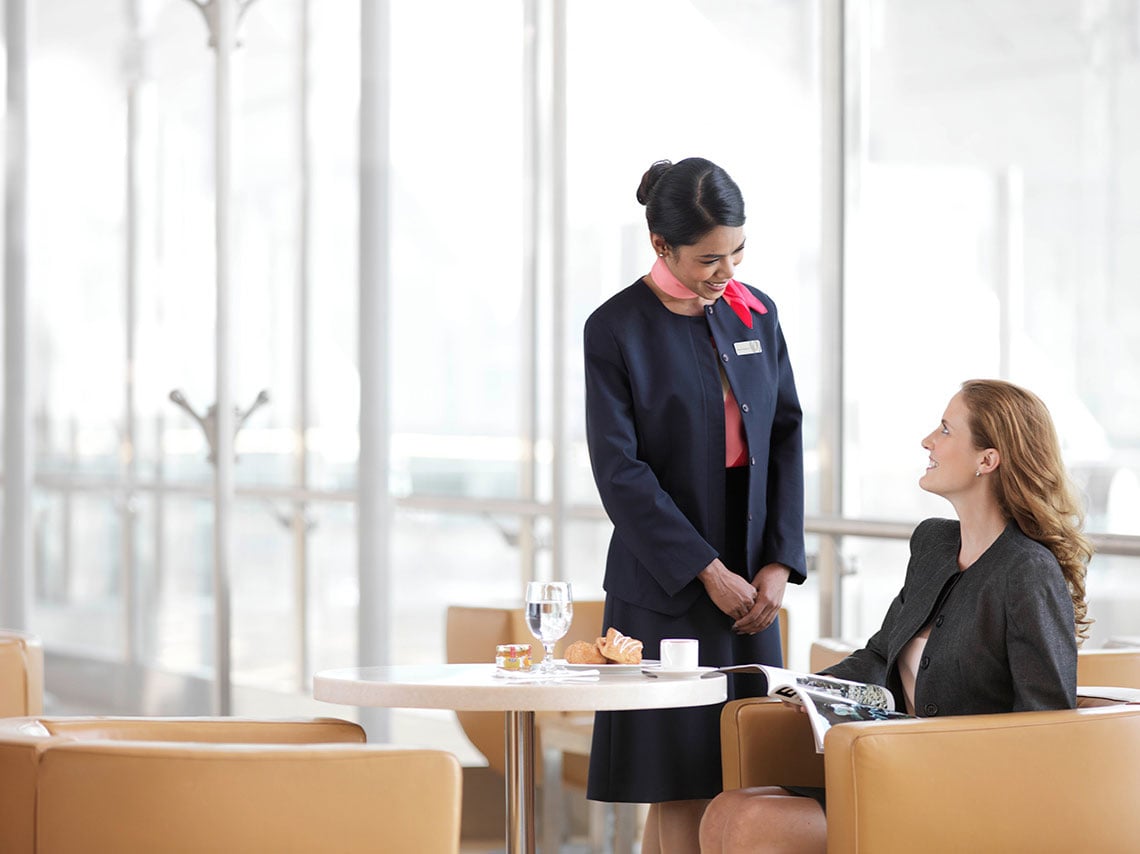 A warm welcome
Fast-growing fleet and fast-growing careers
We're adding at least 200 more wide-bodied aircraft to our fleet of over 250. And that means a lot more options for ambitious customer service professionals. They're often the first encounter our passengers will have of the Emirates Group and they want to make sure that each and every passenger leaves with a good first impression of us. It's an ideal position for outgoing and detail oriented personalities who are passionate about service delivery and driving our business forward.

Customer Service is an integral part of our success as a business, whether it's our helpful dnata and Emirates travel, check in or marhaba meet and greet agents, we all work together to provide the best customer experience we are known for.
A warm welcome
We have a wide range of opportunities within different areas of our organisation around the world, from our airport services, cargo operations, our contact centres to our numerous travel and tour companies including dnata travel. Nothing builds a business better than people like you.

If you love interacting with customers and colleagues, from across the Emirates network, there are opportunities for you.