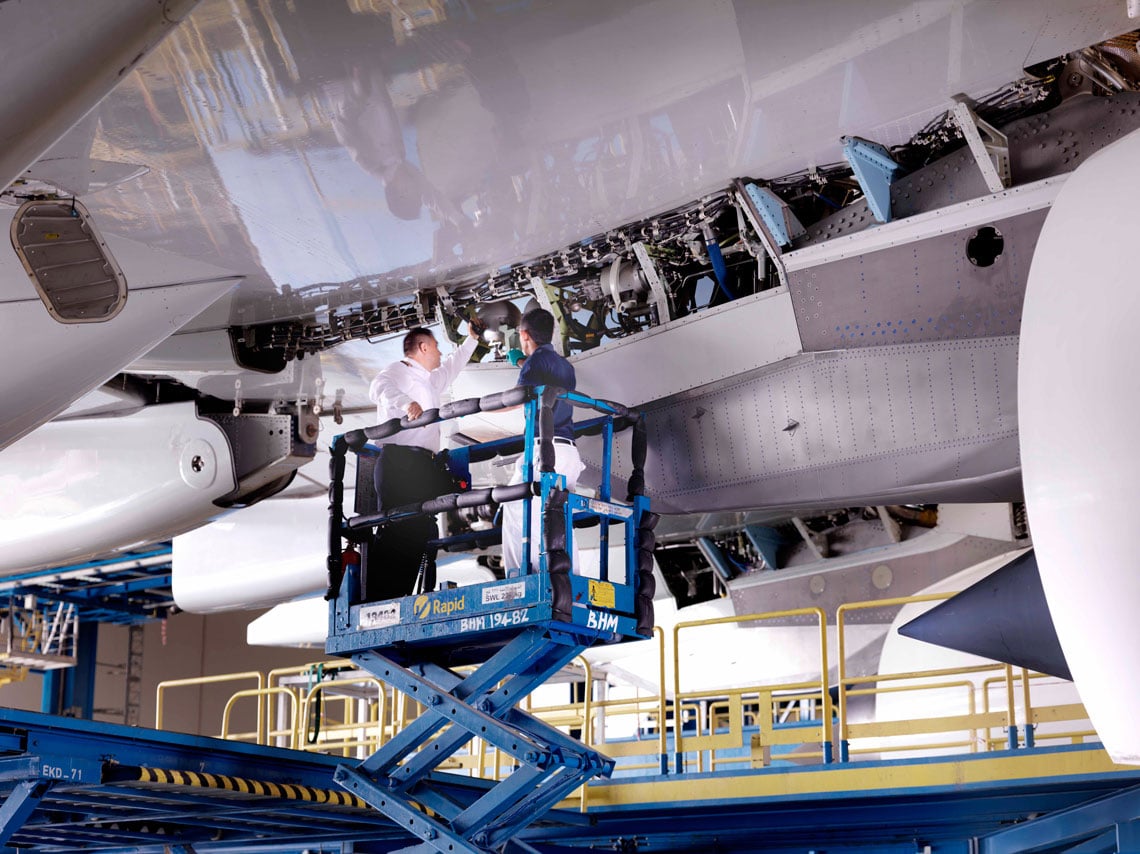 Why choose Emirates Engineering?
Great facilities for great people. The US $353m, 55-hectare Emirates Engineering Centre is one of the most impressive and technologically advanced aircraft maintenance facilities in the world. Emirates Engineering also has a state of the art aircraft paint facility with fully automated environmentally controlled systems equipped with teleplatform units for safe and efficient access to the aircraft.

Emirates Engineering has a line maintenance facility, including office/administration building, aircraft stores, ground support and nitrogen generation workshops
Why choose Emirates Engineering?
Each of its 12 hangars is over twice the size of a football pitch – more than enough room for the Airbus A380. They also have mezzanine and fully-automated fuselage docking systems. Even our Engine Test Cell can handle engines of up to 115,000 pounds of thrust, which makes it one of only two facilities in the world which can.

Getting around the site is easy thanks to moving walkways, tricycles, golf carts and a few Segway® Human Transporters. It's fully wifi-enabled too.